News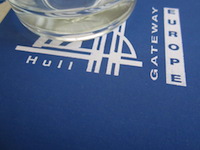 We are taking part in the Hull City of Culture 2017 ReROOTed weekend on March 24 - March 25.
Turn up at local hostelries to set either a glass half empty or half full upon our work, or go to Humber Street gallery and environs to watch performances and installations by Alastair MacLennan, Alexandre Burton, Ann Whitehurst, Anne Bean, Dr Beatriz Garcia, Bioni Samp, Dani Abulhawa, Dave Lynch, Fran Cottell, FK Alexander, Filippos Tsitopoulos, Gillian Dyson, Graham Dunning, Ground Collective, Helen Kaplinsky, Hollington & Kyrprianou, Julie Bacon, Karen Christopher, LADA (Live Art Development Agency), Marcel Craven (Ground), Mark Waddell, Mark Titchner, Nina Edge, People Like Us, Rob Gawthrop, Joanna Millet, Roddy Hunter, Ronald Fraser-Munro, Ruth Levene, Simon Poulter, Third Angel and Tom Cassani.
POST TRUTH IN CAPS is screening on Friday 31st March in 'Post Truth Film Screening' as part of the ​ Askance?Oblique Conferencee at Sheffield Hallam University.

We have a new commission in the expo 'The Act of Magic' at STUK, Leuven in Belgium from 21st February - 9 March.
Artefact is a themed exhibition and festival on contemporary visual arts, current events and societal challenges. In 2017, Artefact looks at the Act of Magic. What does magic mean today? Which role does it play as a social phenomenon? How is it used as a metaphor? And how do contemporary artists tackle the subject? From poetry to strategy, from magical object to obscure systems, from harmless distraction to manipulation: the artists in The Act of Magic investigate what enchants us today.
Participating artists: Troika (D, D, F), Verena Friedrich (D), Jens Brand (D), Eric Arnal Burtschy (FR), Marjolijn Dijkman (NL), Suzanne Treister (UK), Center for Tactical Magic (US), Shana Moulton (US), Melanie Bonajo (NL), Tim Etchells (UK), Jonathan Allen (UK), Hollington & Kyprianou (UK), Liz Magic Laser (US), Goldin+Senneby (SE), Femke Herregraven (NL), Tobias Revell (UK), RYBN.org (FR), and BCL (AT/JP).
Curated by Karen Verschooren and Ils Huygens.
Excerpts from 'Mirage Men' makes an appearance in the new Adam Curtis film 'Hypernormalisation' available on the BBC, late October 2016.
info here