News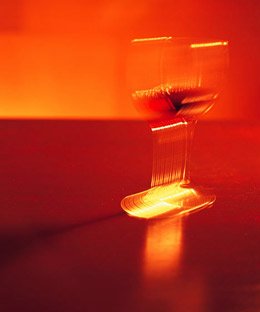 Excerpts from 'Mirage Men' makes an appearance in the new Adam Curtis film 'Hypernormalisation' available on the BBC, late October 2016.
info here
One Minute Volumes 3 - 9 will be screening at Liverpool Small Cinema on Friday 13th May as part of LightNight Liverpool. 4pm - 11pm. Free Entry.
'Artspace', a film that celebrates the 40th anniversary of the creation of what would eventually turn into Spike Island, Bristol is being shown at Spike Island as part of sn exhibition curated by Elisa Kay and Alice Motard till June 19th.
To celebrate Artspace's 40th anniversary, Spike Island presents an archival display of material selected from the recently catalogued records of Artspace held at the Bristol Record Office (BRO). Significant administrative documents are exhibited alongside letters, photographs, posters and slides showcasing the group's diverse activities, including international exchanges, exhibitions and events.
A newly commissioned film directed by artist Kypros Kyprianou weaves together archival and contemporary footage, from interviews with key figures in the development of Artspace, to footage of the industrial sites that Artspace repurposed, to trace how we got 'from there to here' and reveal the people, places and wider socio-political situation in which Artspace was founded.
There is also a related exhibition in the Test Space and a discussion event.
We're in a couple of artist shorts screenings curated by Kerry Baldry in Lisbon:
Friday 5th May: Time: 21.30
at Fábrica Braço de Prata's "Sala Visconti"

info here
Monday 9th
Teatro do Bairro

info here
'The Car That Turned' is being screened at an event by Rose Butler
Thursday 28 April 2016 at Access Space, Sheffield
7.00pm – 9.00pm
Followed by drinks at the Rutland
The evening will present short videos from a range of artists and filmmakers Rose Butler, Katie Davies, Kyprianou and Hollington, John Jordan, Jane Lawson, Office of Community Sousveillance, Bede Robinson and Sophie Robinson. The films evoke commentary on borders, migration, surveillance, power and control but also present maverick intervention, playfulness and humour. Some of the artists will be present to introduce their work and you are welcome to join us for a short Q+A following the screenings.
The films have been bought together in response to Theresa May's proposed Investigatory Powers Bill and in support of the campaigns opposing the bill lead by Liberty and Privacy International.
Surface to Surface
(part of Goodbye Vile Earth!) is being screened as part of Short Circuit 'Infinite Possibilities' on February 25th in Brighton Short Circuit.

Values For A New Age (super 8 version) is being screened on Friday 4th December in 'Things Unfixed' selected by Jo Addison and Lucy Newman at Tintype.

A Restless State (exhibition and talk) taking place as part of the A.I.R festival, Munich 30th Oct - 1st Nov 2015.info here.

The Daily Record a newspaper selling performance taking place in the Bearpit, Bristol on August 13th info here Come and get your copy.

Leviathan and Canary, two military-refuse complex sculptures will be pointing at Burghley House - 'England's grandest Elizabethan House' - in Lincolnshire from April to October 2015.
'Cuckoo' will be part of 'Boite-en-Valise', in the Swiss consulate during the Venice Biennale preview week, then at Aspex, Portsmouth.
Mirage Men is screening at DOCVILLE International Documentary Film Festival in Leuven, Belgium (May 1-9th 2015)
Read the Guardian review, or watch the trailer here
You can purhase the extended DVD from www.miragemen.com or stream it (U.S only at present) at iTunes or Netflix
The whole of Paths Through Utopias can be watched here