old news
Expanded
'Evidence & Values For A New Age' will be appearing for one night at GHost, EXPANDED an Exploding Cinema event at Goldsmiths new exhibition space in an old church - St James Hatcham. London.
Ghost is curated by Sarah Sparkes.
Sat 1st December 6-10pm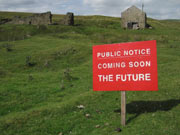 The Allenheads Findings
If you find yourself in Northumberland in October- December we will be unveiling the results of our residency at
Allenheads Contemporary Arts
Opening: Saturday October 15, 2-6pm at the old Post Office, Allenheads, Northumberland. Exhibition and film screening continues until December 7th.


What a Carve Up
Private view: 22nd June 6pm-9pm
Public House Projects, 62 Gowlett Road (above the Gowlett pub), Peckham SE15 4HY.
For further info Public House Projects.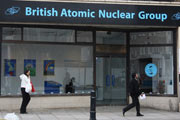 The Nightwatchman in Canada
If you find yourself in Canada in April 2012 we will be guest speakers at The Nuclear Industry Research Group Nuclear Industry Research Group conference and workshop 'The Nuclear Industry in the 21st Century Environment.' at the University of Toronto. We'll be giving a presentation on our involvement with The British Atomic Nuclear Group and general Nuclear Industry skulduggery.
The Nightwatchman / BANG archive is also here

International Short Film and Video Festival, Novi Sad, Serbia
We have two films screening in December in the Vertical Films section;
Two Squared
, (Kypros Kyprianou) and
One, lime Street
(Kyprianou / Rose Butler)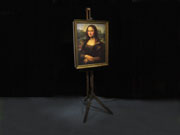 Art PLatform LA
If you find yourself in Los Angeles at the end of the month,
YoungProjects
will be showing one of our films at
ArtPlatform LA
, a new Art Fair from The Armory. But which film you ask? Well that would be telling.
OCT 1 - OCT 3, 2011
Opening Preview Friday, September 30
L.A. Mart, 1933 S. Broadway, Los Angeles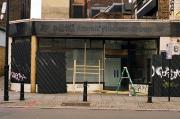 Contemporary Art Journal
The latest edition of the South Korean Contemporary Art Journal has a decent splash on our British Atomic Nuclear Group project. And the magazine even appears to contain no adverts. Just writing and pictures and stuff. So if you find yourself in South Korea, pop down to the local John Menzies and bag yourself a copy.
The Nightwatchman / BANG archive is also here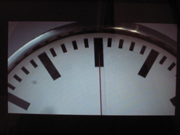 Peloton Screenings
We are showing some films at
Peloton in Sydney, Austalia, as part of Kerry Baldry's One Minute Volume 3 and One Minute Volume 4.
From 24 Nov– 17 Dec.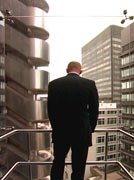 One, Lime Street
One, Lime Street (with Rose Butler) is being shown as part of the Wirksworth Festival , on the 18th September, 6:00pm, Wirksworth Town Hall.